Knowledge Base
METAVERSE – is it the future for manufacturing?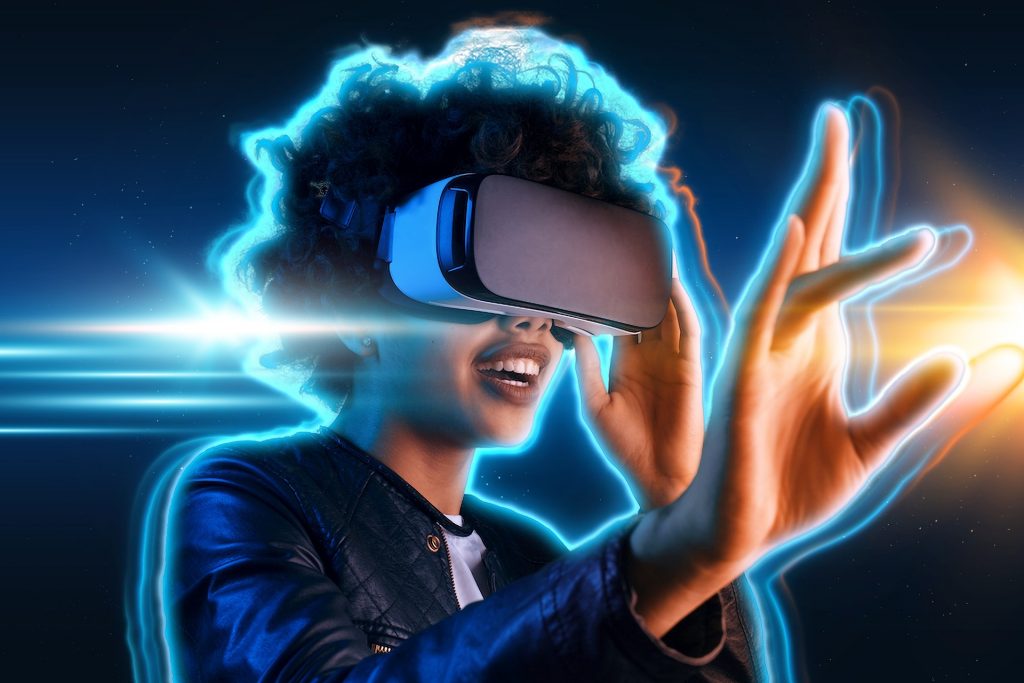 A year ago, the average citizen had never heard of the metaverse. Until October 2021 when Facebook announced a plan to hire 10,000 highly skilled engineers and developers within the EU to work on building its Metaverse. Since then we have been experiencing a metaverse madness with brands rushing to plant its flag on the still-unexplored territory.
The speed at which new information arrives is so fast that it feels like we've skipped an important milestone – no one prepared us for such revolution. That's why we decided to stop and fully explain what the metaverse is and why it is 'the next big thing'.
So what is it about the concept that some are talking about as the future of the internet?
In this post we will try to turn our knowledge into useful information to introduce you to our world at Aidar and prepare you for the journey where the online and physical worlds merge. We'll start with a general overview of the technology, show some "tangible" real-life examples to illustrate it, and then take a moment to jump to conclusions about what it could mean for society and business in the time to come.
Are you ready?
Fasten your seatbelts, We're about to take off.
Metaverse is a diffusion of realities
The Metaverse is most often described as a universal, integrated, virtual world that serves as a platform for people to communicate with each other, which they can enter via AR or VR goggles. In the metaverse, we can meet other people and even conduct and develop businesses.
The main idea of the metaverse is the interweaving and interpenetration of different realities, in fact the reality we live in with virtual reality (VR), augmented reality (AR) and mixed reality (MR) technologies. The basic concept that differentiates these technologies is immersivity, or the level of immersion of the user.
VR projects are the most immersive, MR medium and AR the least.
Virtual reality (VR)
The creation of a space where people may engage with a simulated three-dimensional visual or other sensory-based environment is known as virtual reality (VR). VR uses computer modelling and simulation technologies. Our brains can observe and react to events in VR in the same way as in real life, as long as the virtual environment is designed to accurately mimic the world we live in. Of the previously mentioned technologies, VR requires the most advanced hardware and software solutions.
A good example of the use of VR technology? For years pilots have been trained on flight simulators without taking passengers on their first flights. Safety always comes first.
Augmented Reality (AR)
Augmented Reality (AR) is the process of combining, or rather adding digital elements to our real world. In augmented reality, virtual information and objects are superimposed on the real world. This experience complements and enriches the real world with digital details. An interior designer looking at the room he is working on, can see the angles and necessary measurements marked on the walls and floors, next to which he can create notes. On the other hand, famous tourist attractions standing firmly on the ground, such as Japan's Tokyo Tower or Big Ben in London, multiplied the number of visitors with rare Pokemons that hid in real grass or behind a tree and summoned Pokemon Go players.
Mixed reality (MR) and Extended Reality (XR)
Mixed Reality is a platform, that is combining virtual and augmented realities. MR allows users to view and interact with the virtual world, overlaid, however, with the real world. MR is therefore closer to VR than to AR, and does not cut users off from the real environment.
The conceptual umbrella for the above three immersive technologies is the collective term Extended Reality (XR). VR, AR, MR can be treated as subcategories of XR.
Immersive metaverse
Immersive technology is another term for augmented reality. Here, however, it is a reference to the spectrum in which VR, AR and XR technologies 'immerse' the user in the experience. The word 'immersive' indicates the immersive nature of the experiences these technologies create and their ability to provide a new dimension to interacting with digital creations, compared to other experiences such as consuming video content, viewing 2D images or participating in a video call.
When artificial reality draws us into its dimension so that we can feel at home in it, this will be the realisation of the idea of the metaverse, because it is supposed to provide us with a deeper experience of activities and sensations than the one we have today. We are to step out of the role of observers and become active participants.
The continued development and funding of the metaverse is attracting more and more funding for projects, as evidenced by the fact that the value of the virtual reality and augmented and mixed reality (VR/AR-MR) market will increase 11-fold to $160.14 billion in 2028 from $14.55 billion in 2021[1]. These include spendings on hardware and software. The projected average growth rate each year will exceed 40 per cent. The potential of the metaverse seems limitless.
Immersive learning – the eduverse
Immersive learning has long been recognised for its enormous educational potential. Immersive learning is a trend that is growing in popularity, enabling the simulation of realistic learning scenarios. This applies to both traditional education and on-the-job training.
Metaverse education is more participant-centred because it is available on demand, more efficient and optimised, and tailored to individual needs.
In fact, immersive learning is proving to be more effective than in-person learning and traditional e-learning: PwC has studied that employees trained using VR are 3 times more confident in using the knowledge learned in the training and that they learn 4 times faster than with traditional training methods. [2]
Learning has become central to the metaverse, and many organisations and learning and development experts recognise the unparalleled impact it already has and will continue to have on shaping the workforce and workplace.
Industrial metaverse and knowledge transfer in the workplace
HR professionals and trainers are also recognising the potential of the metaverse and are looking at how to incorporate it into their training strategies. All indications are that we will see an even greater spread of immersive learning across the employee lifecycle.
Why is this happening?
With the revolution of Industry 4.0 and the acceleration of digital transformation, there is a shift in skill requirements for the future workforce. The World Economic Forum has launched an initiative, the 'reskilling revolution', a coordinated multi-stakeholder effort to provide training and development to retrain as much as 1 billion people by 2030. This is how many workers with new skills the global economy is about to need.
Automation will reach up to 30 per cent of jobs in 60 per cent of organisations, where the work of human hands will be replaced by automated processes[3]. And there is absolutely nothing wrong with that – after all, it is all about machines taking over the most tedious and boring, repetitive tasks with little human development. The point is to make the best use of the space it gives humans. Enable them to learn new skills and do other jobs where human talent and brains are best utilised and rewarded.
These might not seem like new challenges, but their threat level has not yet been so high, with 71% of CEOs predicting that skills and labour shortages will soon be the biggest business disruptor[4]. And the digital skills gap[5] will cost companies trillions of dollars by the end of the decade[6].
That's why today's workforce requires a more proactive and ongoing approach to training, where employees learn through hands-on experience. We see clear advantages of immersive learning over more traditional mediums across a wide range of soft and hard skills use cases. Immersive experience delivered through virtual reality makes it easier for people to focus, leading to deep engagement and better learning outcomes, especially knowledge retention.
What is the future of the industrial metaverse?
We believe these benefits will be widely recognised over time as the technology evolves and more people have access to it. We are only just beginning to scratch the surface in terms of the impact immersive learning can have on the learning and development field and we are excited by the value gained by the early adopters. What future holds in this area is just incredible.
This is the right time to note how important it is for companies not only to say that employee health and life is a top priority, but also to act on this belief and utilise every possible tool to protect them. This includes, for example, creating realistic versions of dangerous scenarios at work, testing safety and compliance protocols – such as what to do in the event of a workplace fire or how to be safe in a dangerous area.
Safety not only improves employee retention by preventing accidents and injuries. It can also affect employee engagement, job satisfaction and morale – all of which have an impact on employee retention. What's more, having a safer workplace can help you attract quality employees in the future.
But let us leave this thread without numbers or evidence – after all this is a matter of values.
---
[1] https://www.frost.com/news/global-metaverse-market-unlocks-750-billion-by-2030/
[2] https://www.pwc.com/us/en/tech-effect/emerging-tech/virtual-reality-study.html
[3] https://www.mckinsey.com/global-themes/future-of-organizations-and-work/what-the-future-of-work-will-mean-for-jobs-skills-and-wages
[4] https://www2.deloitte.com/us/en/pages/chief-executive-officer/articles/ceo-survey.html
[5] https://www.salesforce.com/news/press-releases/2022/01/27/digital-skills-index-update/
[6] https://www.kornferry.com/insights/this-week-in-leadership/talent-crunch-future-of-work