News
Solutions
Michelin's Polish factory hosts Digital Days 2023: A glimpse into the future of manufacturing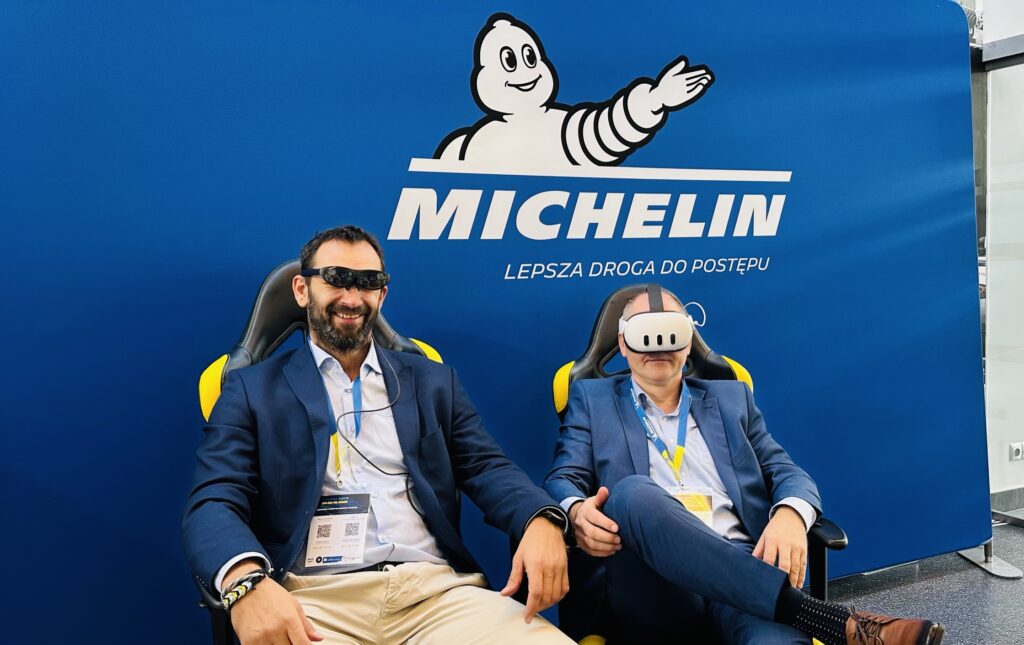 In October 2023, Michelin Polska hosted the two-day Digital Days 2023 event at its factory in Olsztyn, Poland. With over 5,000 employees working at the facility, this event was a remarkable opportunity to showcase innovative solutions to individuals who play a pivotal role in shaping Michelin Polska's business strategy. The event welcomed both Polish employees and managers from across the Michelin Group. Among the solution providers invited, Aidar, in collaboration with its technology partner CommScope, took the stage to demonstrate how their technologies could contribute to Michelin's growth in Poland.
Exploring the World of Digitalization and IoT
The primary objective of Digital Days 2023 was to acquaint Michelin's employees and top-level managers with new technologies that could revolutionize the manufacturing industry. Over the course of two days, the event featured presentations from more than 20 companies, including industry giants like Samsung and Mitsubishi, as well as emerging players like Aidar. The common theme across all presentations was digitalization and the Internet of Things (IoT). Each day commenced with Michelin's top managers sharing insights into the company's needs, aspirations, and strategies for the coming years.
Aidar, known for its innovative technological solutions, was proud to present its offerings directly to the factory's top management and some of Michelin Group's leading chief officers, including those from the HR department. The company showcased its VR training solution, which proves invaluable in preparing employees for complex work environments. This immersive training not only enhances skill development but also minimizes potential risks.
Aidar's Role in Shaping the Future
In partnership with CommScope, Aidar introduced its remote support tool, a game-changer for the manufacturing industry. Arkadiusz Klimaczak, Director at CommScope responsible for Building & Data Center Connectivity Infrastructure in Eastern Europe, emphasized the detrimental impact data center malfunctions can have on business continuity and the substantial costs they can incur. Aidar's AR solution empowers professionals to troubleshoot issues remotely within a short timeframe, reducing travel and machine downtime costs that can often run into millions of dollars. This efficiency not only saves resources but also ensures uninterrupted production.
Embracing Cutting-Edge Technology
A highlight of the event was the presentation of the latest Meta Quest 3 glasses. These glasses are not limited to virtual reality (VR) experiences; they also incorporate augmented reality (AR). Such versatile technology opens new possibilities for enhancing productivity and efficiency in various industrial applications.
Digital Days 2023 at Michelin's Polish factory in Olsztyn was a significant milestone in the pursuit of innovation and digitalization within the manufacturing industry. The event successfully introduced Michelin employees and top managers to cutting-edge technologies, including Aidar's VR training and remote support solutions. With the potential to revolutionize the way manufacturing processes are managed and executed, these innovations offer a promising glimpse into the future of manufacturing. Michelin's commitment to staying at the forefront of technological advancements promises a brighter and more efficient future for the industry as a whole.